Appetizers @ Café Moto
As I walked into Moto, located in Brooklyn, I stepped back in time. The last few days seemed miles away and I was transported to France. Instead of choosing one entree, I decided to order three appetizers...
Photography by Alexander Bitar
Tuna and anchovy stuffed eggs: I'm a huge fan of Deviled Eggs, so I was thrilled to eat them stuffed with tuna and anchovies. The two fishies packed lots of flavor per bite into the mild-tasting egg, without being too salty or overpowering.
Marinated mushrooms with capers and sherry vinegar: These were meaty and paired really well with the other two appetizers. The marinade wasn't too oily and the capers added the right amount of salt.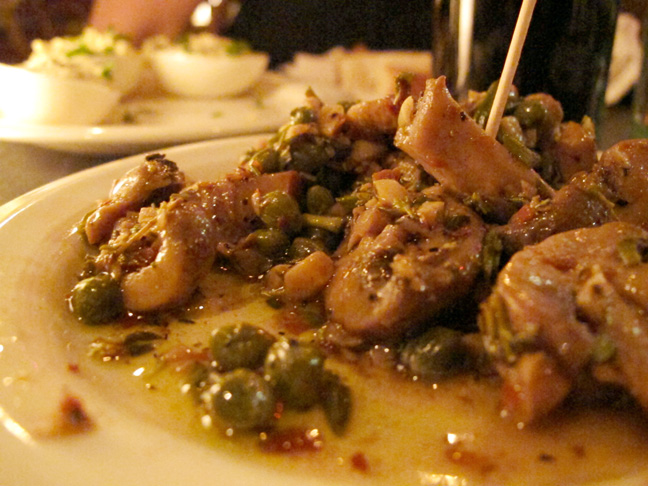 Photography by Alexander Bitar
Manchego cheese with quince preserves: I loved the mild flavor of the cheese with the sweetness of the preserves – a classic French combination.
Moto is without a doubt my new favorite spot. I can't wait to try the rest of their menu. They feature live music on most nights as well as during Sunday brunch.
CafeMoto, 394 Broadway, Brooklyn, NY 11211 (718) 599-6895
--Emily Amarnick